Meet me
If you live or come to Rome,  this is the map of my studio in Rome, located in the Monteverde area (next the famous night area of Trastevere). Please call me to book an appointment as I could be out for a shooting.
ReportAce – Via Giovanni Vestri 20 – 00151 Roma (Monteverde) – Nicola +39-338-522-4803 – +39-(0)6-8953-1330 –  info@reportace.it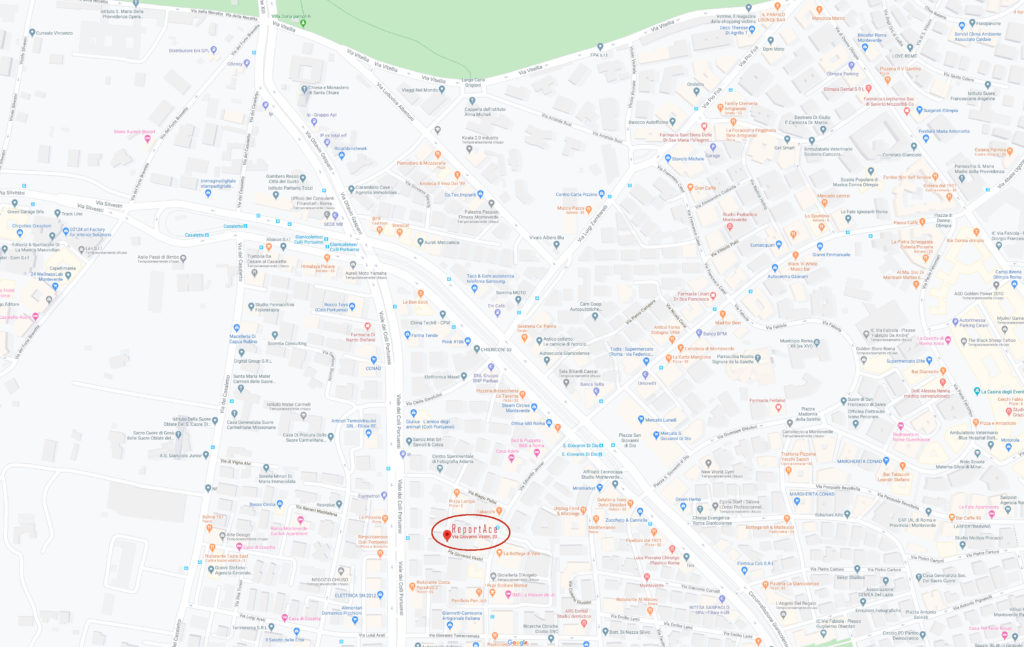 Sono disponibile a qualsiasi ora e giorno, inclusi i festivi. Chiamate per fissare un appuntamento al 338-522-4803 o al fisso 06-5893-1330. Potete venire nel nostro studio di Roma in zona Monteverde.
Un parcheggio gratuito (convenzionato con ReportAce) e' situato a 3-4 minuti dallo studio di via Giovanni Vestri 20 (Monteverde). Il parcheggio si trova in Via Edoardo Jenner 131  (vi darò un buono a studio da presentare al ritiro dell'auto).